Skip to content
Skip to navigation menu
A lower quantity of this product has been added to your cart due to insufficient stock
Milo revolutionizes the way we communicate on outdoor adventures. Forget about push-to-talk walkietalkies that only allow one person at a time to speak. Milo lets you and your friends enjoy hands-free group voice chat while on the move. No phones or Wi-Fi needed. Milo creates its own secure MiloNet™ mesh network so that everybody in the group can share the moment, in the moment.
More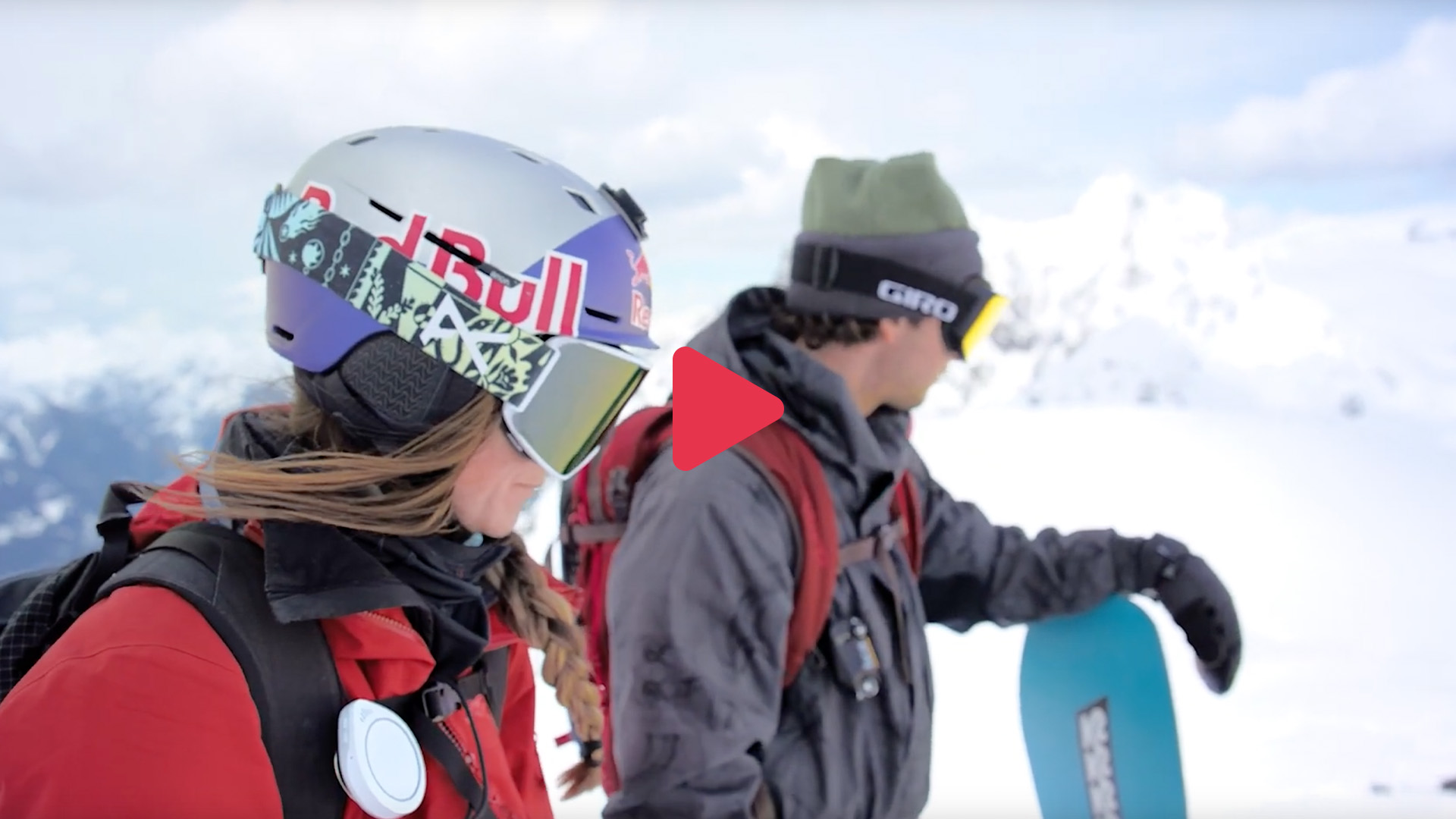 Small, light and packed with power
Milo™ is packed with groundbreaking technologies and powerful hardware and fits in the palm of your hand. Enjoy seamless multi-way voice, hands-free, phone-free, wind noise reduction, a full day of battery life and much more.
Choose your preferred wearing style
Wear Milo™ on your upper body near your mouth and ears, in a position where you can easily reach it with one hand if, for example, you need to mute your Milo™. You can choose different wearing styles depending on your attire or activity. You can also mount your Milo™ on a handlebar or a backpack.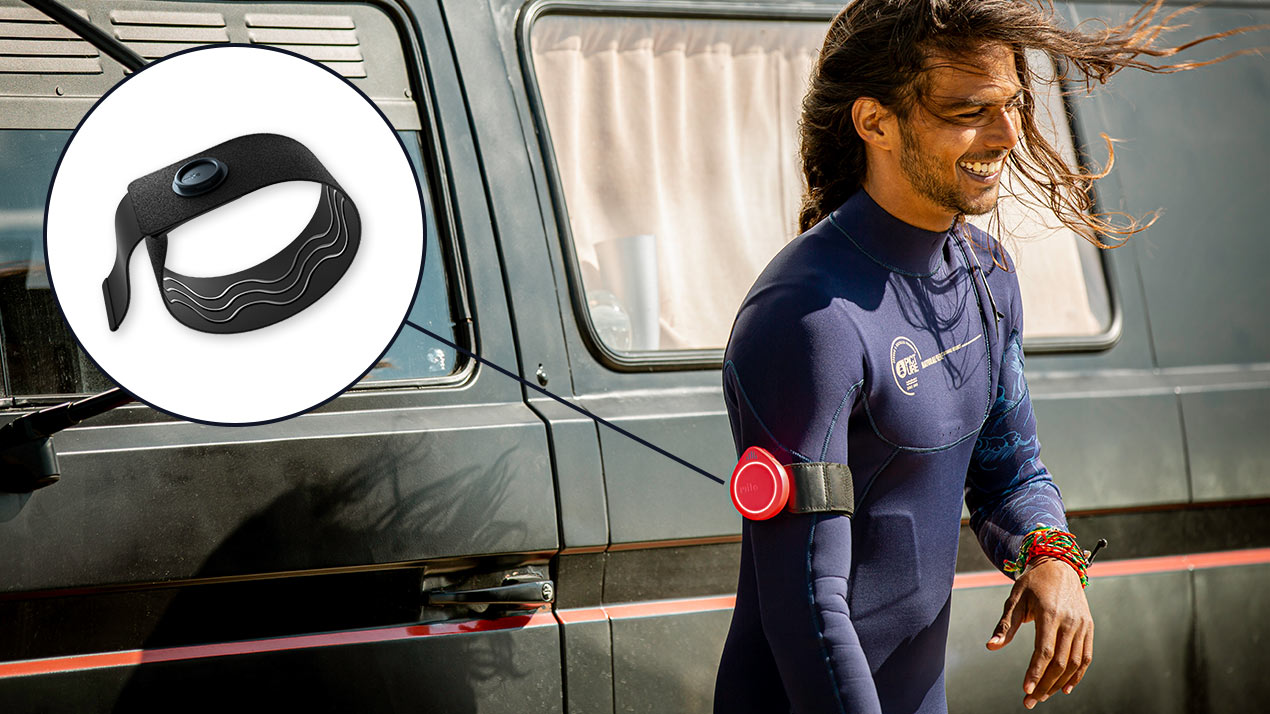 Armband Clip
The non-slip grip pattern and an adjustable strap gives you the perfect fit when you prefer to not clip your Milo™ directly to your clothes or equipment.
39.95€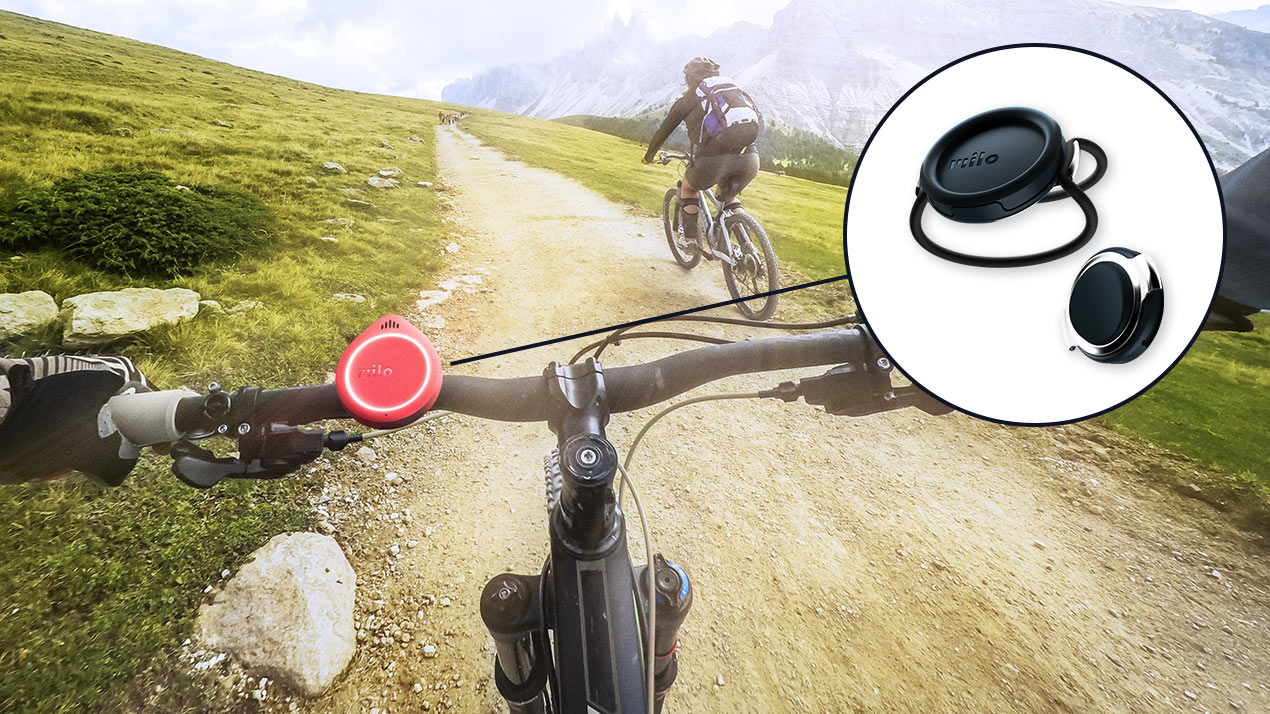 Bike Clip
The curved rubber grip and elastic band lets your mount Milo™ in the ideal location on your bike handlebars.
19.95€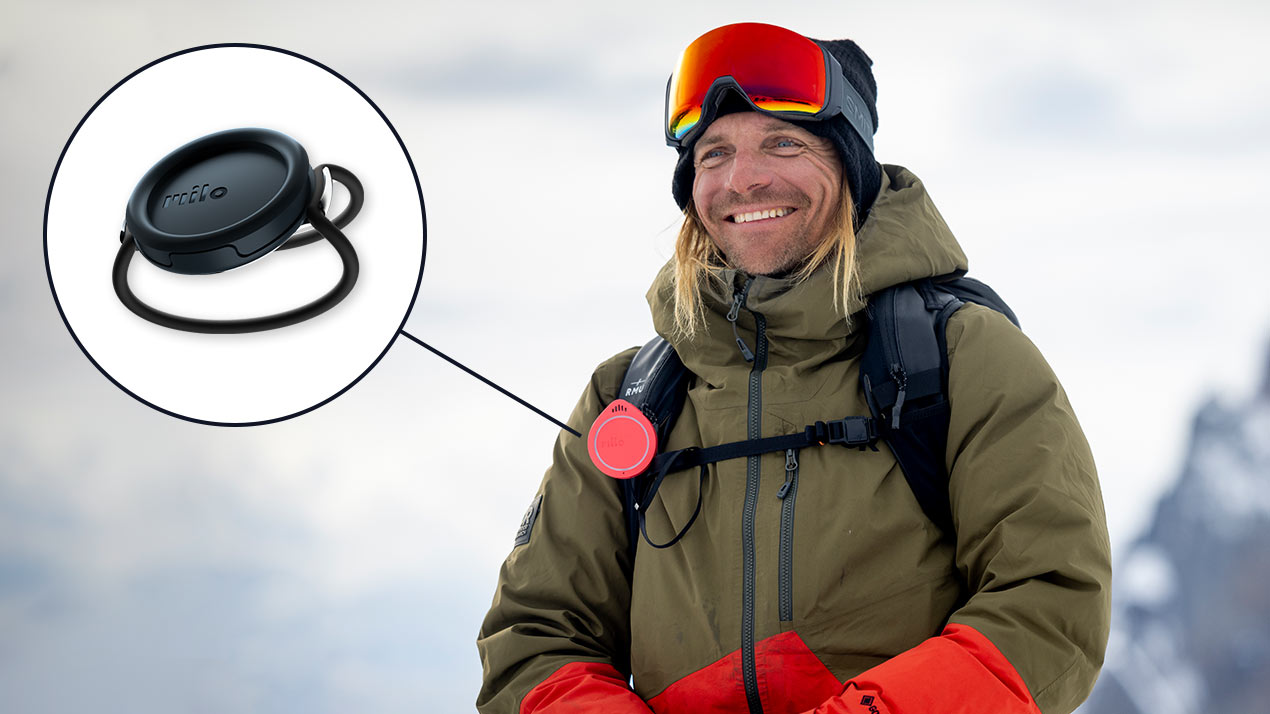 Action Clip
This versatile clip is ideal for mounting your Milo™ on a bag strap or the side of your helmet.
19.95€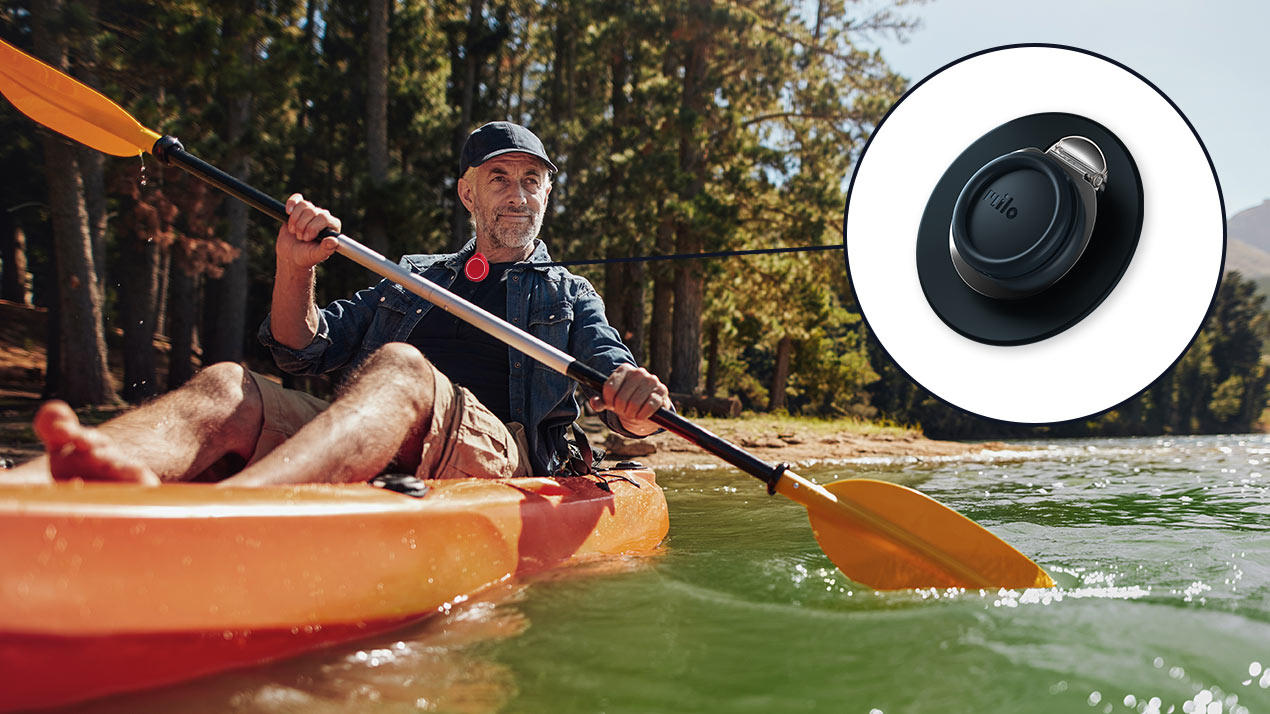 Collar clip
Wear your Milo™ on the collar of a jacket, or to the neck of a t-shirt.
29.95€
Pocket Clip
The clip's spiral coil lets your wear Milo™ on the outside of a zippered pocket. Slide the coil onto the pocket opening, snap in your Milo™, and secure in place by closing the zipper.
29.95€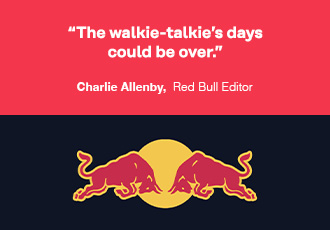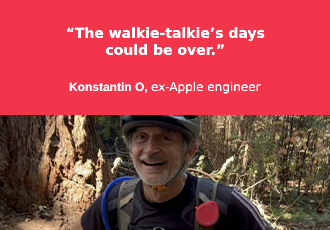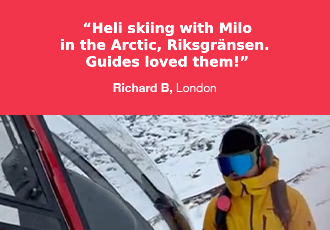 Clear voice in all conditions
Talk clearly with everyone in your group, even in noisy environments. Six digital low-distortion microphones and sophisticated wind- and background noise reduction deliver clear voice in all conditions.
Easy group voice chat
Enjoy seamless multi-way voice chat with everyone in your group. The patented MiloNet™ network allows everyone in the group to talk at the same time.
Hands-free talk
No need to push buttons to communicate. You just… talk. Attach Milo securely to your clothing or handlebar using one of the purpose-designed clips leaving your hands free.
Long range MiloNet™
Milos create their own mesh network, so you don't need Wi-Fi or a phone signal. The range between two Milos is 600 m / 2000 ft depending on the terrain. The MiloNet mesh network can extend that range when your group spreads out.
What's in the box?
Milo x 1

Action Clip

USB charge cable

Lanyard x 3

Dust and water cap x 3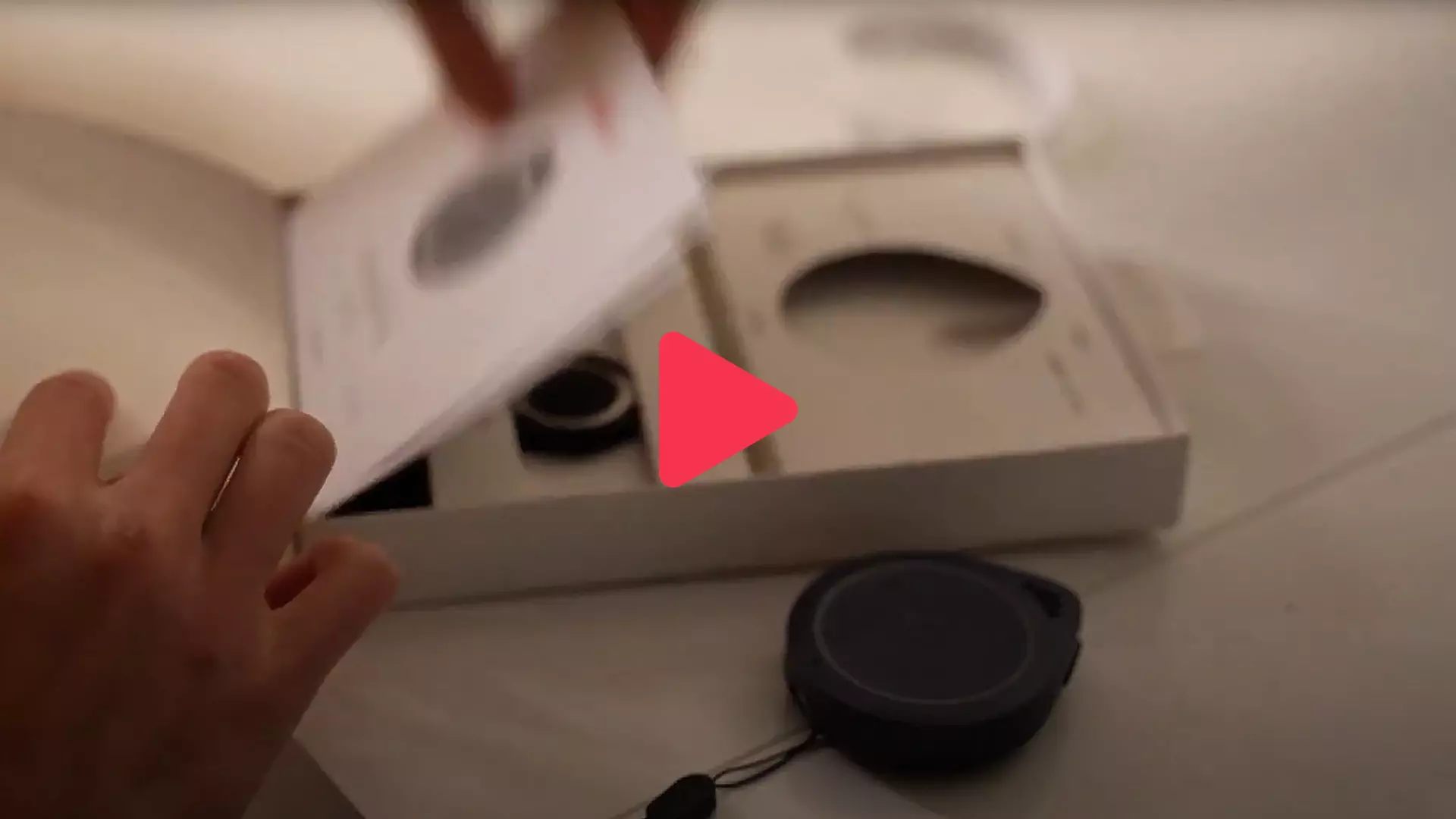 Waterproof and rugged
Milo is designed to meet the challenges you face on all active adventures. It is impact resistant, dust- and waterproof and can be fully submerged in water.  
The unique Milo clip
Designed to be worn on your body, the unique Milo clip system uses a magnet to snap in your Milo and trigger a secure mechanical lock that keeps Milo in place even on the roughest rides.
Multi-way voice
All members in a group can speak naturally, including talking over each other.
Advanced wind noise reduction
Six digital low-distortion microphones and sophisticated wind- and background noise reduction deliver clear voice in all conditions.
All day battery
The integrated rechargeable lithium polymer battery provides a full day of use under normal conditions, even in cold weather. If needed, you can use a portable power bank to charge Milo while still talking to your group.
Milo Mesh Network
Your Milos create a secure mesh radio network. No Wi-Fi or phone signal needed. The range between two grouped Milos in clear terrain is usually at least half a kilometer (third of a mile), often more. Range is affected by many factors. The MiloNet™ network extends your group's overall range when the group spreads out.
Private and secure
Milo creates an encrypted network for your group. That means you don't need to pick a channel, and nobody outside your group can listen in on your conversations.
Headset optional
Milo can be used with or without a headset. Connect with your favorite Bluetooth or wired headset for that in-ear sound experience.
Manufacturer number:
MC-R-01-E
Product weight:
0.07 kilograms
MiloNet™ proprietary ad-hoc mesh network
Dual ISM-band sub-GHz and 2.4 GHz
MiloNet™ extends group range - groups of 4 reach further than groups of 2
Integrated Lithium Polymer battery
Full day of use under normal conditions
Core packaging materials are paper-based
Quad-core Arm Cortex-A53 plus single Cortex-M7 running Linux
Headset Connection (headset not included)
Optional Bluetooth headset connection
Optional wired headset connection
Available in the Apple App Store for iPhone and on Google Play for Android. The Milo app is not required for setup or operation of Milo.
Advanced Noise Supression
Proprietary wind noise and background noise suppression algorithms
Local and remote echo cancellation
Product height:
7.44 cm (2.92 inch)
Product width:
6.57 cm (2.58 inch)
Product length:
2.1 cm (0.82 inch)
Product weight:
72g (2.54oz)
Waterproof and submersible to 1m for 30 minutes, weatherproof UV fading resistant
Tested to 3m for short durations
Rugged and drop tested to 2m
Private Voice Communication
Multi-way gorup full-duplex voice
What is the Milo™ range?
Milo™ range is up to about 2000 feet / 600m between any two units for multi-way voice, depending on terrain and conditions. The range is extended by the MiloNet™ mesh network if your group spreads out farther. We are adding a Long-Range-Mode for situations where you are not near your group but still need to keep in contact
What is the Milo™ noise canceling like?
Milo™ has very good wind and background noise suppression thanks to the six integrated high performance digital microphones and sophisticated audio signal processing algorithms. This enables everyone in your group to be clearly heard even in windy conditions.
Does Milo™ include a push-to-talk option?
While the core value of Milo™ is exactly that you don't need to buttons push to talk, we know that sometimes you want that option. So, yes: just hold the big front Milo™ button while you talk to enable push-to-talk mode.
How secure is Milo™? Are my conversations private?
Milo voice transmissions are encrypted and private and can only be heard by members in your group who have grouped their MilosTM.
What if I'm not happy with Milo™?
We're so confident you will love Milo™ that we will refund your purchase if you're not satisfied. Simply return your units within 30 days, no questions asked, no hoops.
Is Milo™ software updatable?
Yes. You can update Milo™ via the Milo™ mobile app for iPhone and Android. We will release not only bug fixes but also significant new features via regular software updates and your Milo™ will continue to get better over time. New software features, such as long-range-mode, will not require any additional hardware purchases. Software updates will be available via the Milo app, free from the Apple App Store or Google Play Store.
If I get a set of 4 or more, can I separate them into different groups?
Yes, with a set of 4 MilosTM, you can split it into two pairs and use the pairs separately. There is no "primary" unit to operate all 4 so any 2 of the 4 can be used independently of the other 2.
Waterproof - how waterproof is Milo™?
Milo™ is completely waterproof and has an IP67 rating, which means it can be submerged in up to 1 meter (3 ft) of water for a half an hour. Milo™ has also been tested for short durations down to 3m (10 ft).
Salt water operation - how will Milo™ perform in salt water?
Milo™ has very few moving parts outside of sealed buttons. In the same way you take care of, say, an action camera, we recommend rinsing with fresh water after use in salt water, so with care you will not have any problems. We also include a set of rubber plugs that fit into the USB-C port for added convenience.
Warranty - does Milo™ include a warranty?
Milo™ comes with a 2-year warranty. Each Milo is comprehensively tested before leaving the factory. In the unlikely event that a unit stops working, we will replace the unit.
Freezing cold - will Milo™ work in cold temperatures?
Yes, Milo™ has been tested and will work in freezing cold temperatures.
Is Milo™ good for kids?
Yes! Milo™ is very simple and handsfree and needs no phone, so it's suitable even for younger kids. It gives you peace of mind when your kids are out of sight.
How close can they be without feedback?
You can bring MilosTM close to each other and they will not echo, unlike traditional walkie-talkies. Milo™ detects this condition to prevent the echo and automatically ducks the volume of sound from Milos when next to each other.
Battery - what kind of battery does Milo™ use? How long does it take to fully charge Milo™?
Milo™ uses a high-quality lithium polymer rechargeable battery. Just like your phone battery, it is fully integrated allowing Milo™ to be completely waterproof. The battery lasts a full day on a single charge and takes about 90 minutes to fully charge from empty. Your Milo™ will charge more quickly when powered on.
Can I mute Milo™?
Yes! You have full control of the speaker volume, and you can mute the microphones with a click on the round front Milo™ button.
Bluetooth or plug-in headphones? Can they be connected to Milo™?
Yes, you can pair your favorite Bluetooth headset, such as AirPods or Beats with Milo™. You can also plug in a wired headset.
Interference?
Milo™ operates in the ISM sub-GHz and 2.4 GHz bands. It does not require a license. Milo™ uses sophisticated channel management that doesn't interfere with other radio equipment. You should of course follow all local regulations.
I have another question that isn't listed here!
If you have any questions, feedback, or simply want to drop us a line, you can reach us at support@okmilo.com.
Get Assistance
We are here for you if you need support. Just reach out and we'll get back to youGet in touch with our support teamte